Enter Our Weekly Baby Products Giveaway
Every week on Monday we will select a winner for various prizes such as our baby box, baby products, and other awesome products from our partners. You'll be notified by email if you've won. Multiple submissions will be disqualified. Click the button "get started" and fill out a short questionnaire to enter the giveaway. No purchase is necessary to be entered to our weekly giveaway.
*Special offer valid for new members only.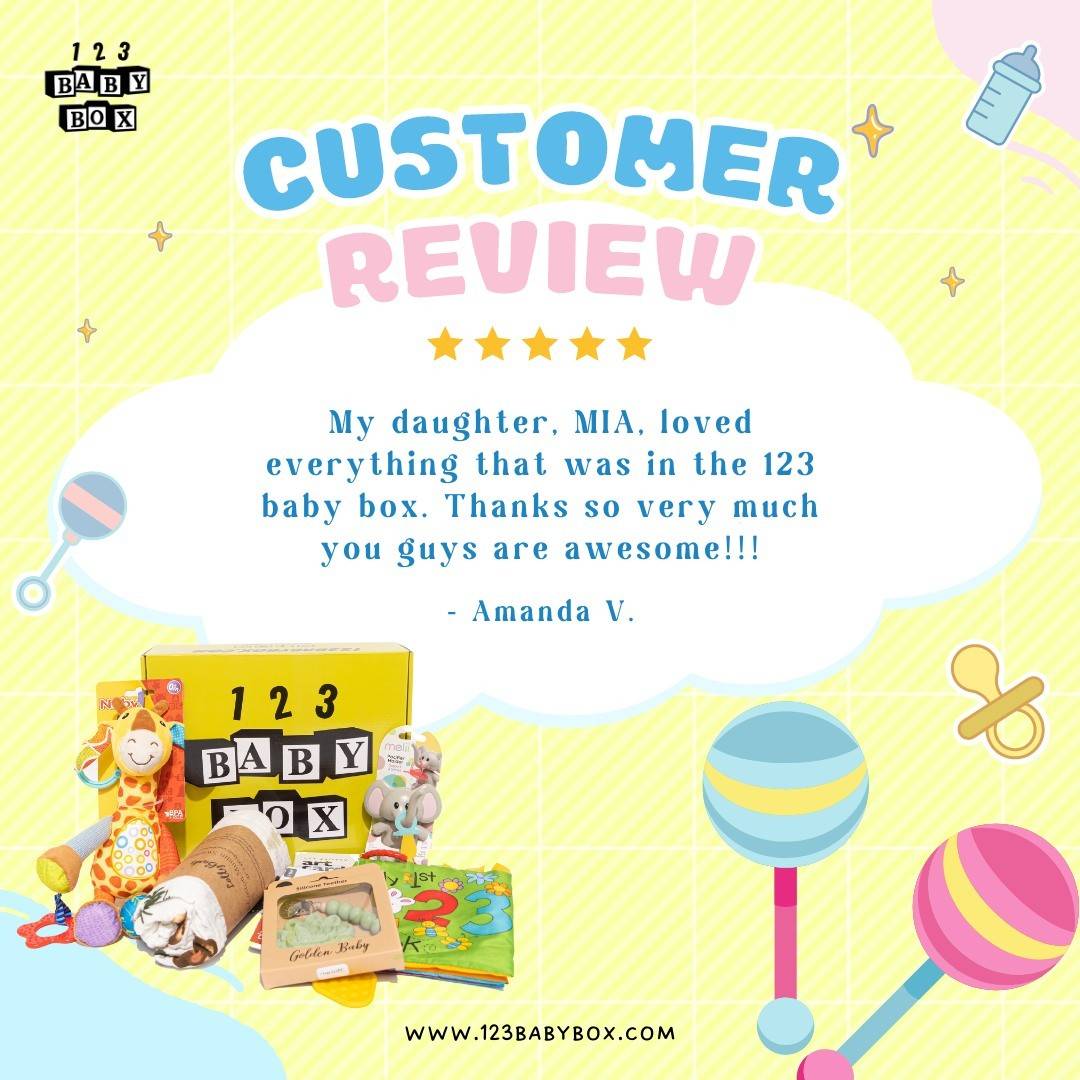 On All Subscription Deliveries
100% 30 Day Money-Back Guarantee
A special offer for our giveaway subscribers
An offer you can't refuse. Sign up today and get an additional developmental baby toy for FREE with every box delivered for the first year of your membership.
How Our Baby Box Subscription Work!
You'll love it or your money back guaranteed.
Tell us about your baby or toddler so we can customize your box.
Choose from a monthly or a pre-paid plan. Don't like it? Cancel Anytime!
Sit back and relax, your package is on its way to your doorstep.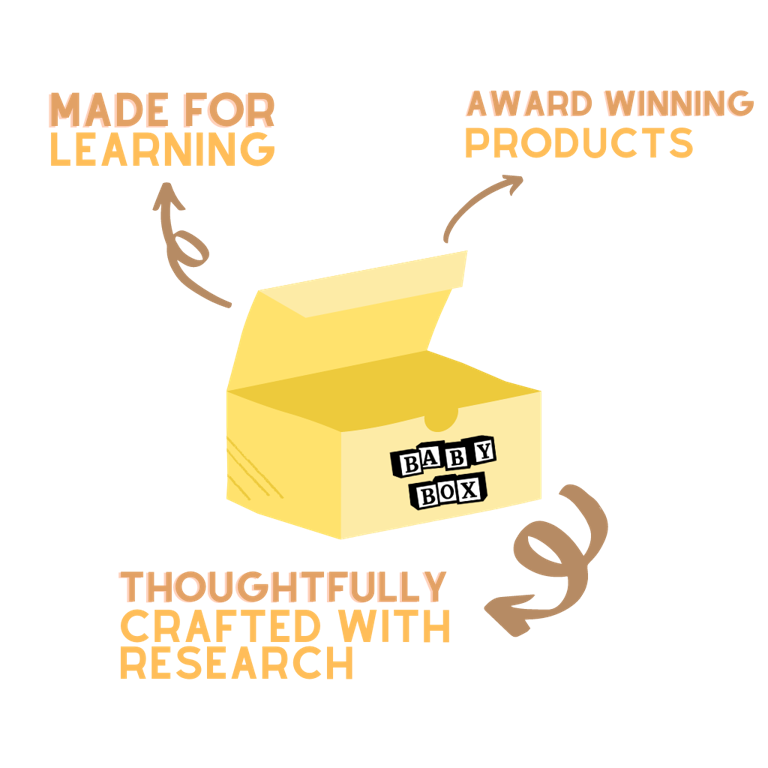 Why You'll Love 123 Baby Box
Because quality matters, all of our boxes are put together by moms that carefully vet through each product to ensure that your child is getting the best products. In each box you will get these unique essentials in each box:
Special Spotlight Product

Useful / Educational Product
Get Ready For A Fun Surprise Every Month!
With our Subscription Box, your baby will get joy, happiness, and essentials delivered right to your door.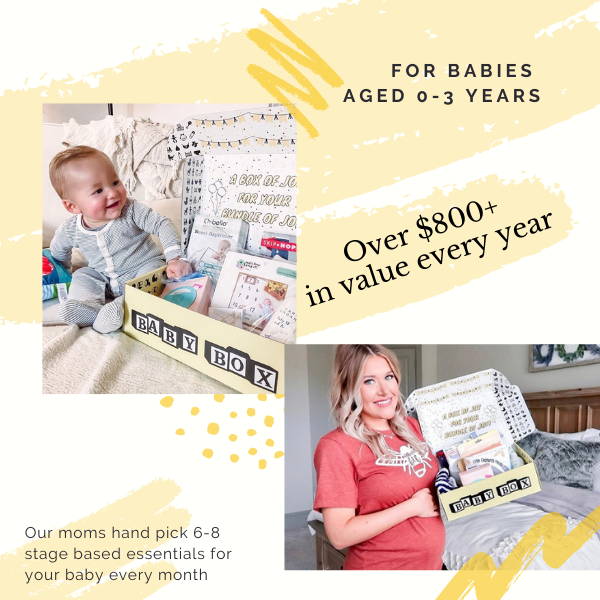 *Subscriptions will renew automatically until canceled
"123 Baby Box provides products that appeal to babies & that is the one thing many parents need."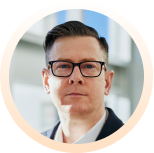 Director, Youth Research Center,
Father of Five
"The future of your baby is an investment of a lifetime. So the idea of having 123 Baby Box is wonderful!"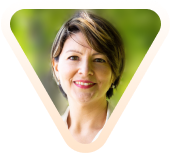 Founder of KID Development Consulting,
Mom of Three
"Personally I have a subscription (123 Baby Box). My kids are always excited to open their monthly 123 Baby Box "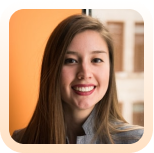 Over 1,000+ Happy Moms and Babies
Be the first to get updates and news from 123 Baby Box!

Mon-Thur. 9am-5pm PST Fri.
9am-2pmPST

Mon-Thur. 9am-5pm PST
Fri. 9am-2pmPST